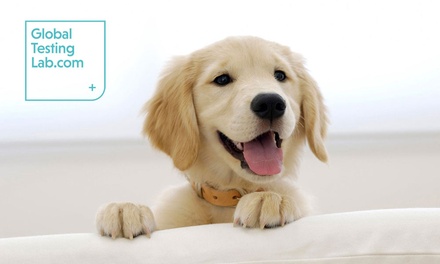 Customers can have their pet's hair sample tested against pollen or different food and non-food items and receive a report of the results
Price: $29.00
Value: $82.00
Discount: 65%
You save: $53.00
Description
The Deal
$29 for an intolerance test for a pet (total value up to $82)
What does it test?
300 of the most common food and non-food items including ingredients and additives found in pet foods, tree pollens, household chemicals and moulds
Can you complete the test on animals?
According to vets, animals, especially dogs, can suffer greatly from intolerances. Following requests from several vets (and pet owners) this is specifically designed for dogs and cats
The test does not make a medical diagnosis nor is it a substitute for veterinary advice.
Terms and Conditions
• Limit of 5 vouchers per person
• New customers only
• Shipping not included. The customer is responsible for all costs associated with the carriage of hair sample to merchant's Australian address. Global Testing Lab will send your pet's hair sample to the UK for testing
• Sample will need to be sent to Sydney-based address
• The test does not make a medical diagnosis nor is it a substitute for health or medical advice. If your pet has a medical condition you should consult a qualified veterinary practitioner
• The test does not measure type IgE allergies. Since these reactions can be serious, you should seek the help of an allergy specialist
• Global Testing Labs Terms & Conditions: http://globaltestinglab.com/au/terms-and-conditions/
• Global Testing Labs Privacy Policy: http://globaltestinglab.com/au/privacy-policy/
• Original value verified on: 12 Mar 2018
• Standard fine print for all deals
How to Redeem
• Redeem by: 30 Sep 2018
• Reedem online: http://globaltestinglab.com/au/
(1) Scroll down to 'Choose your test' and select 'Pets'
(2) Add item to basket
(3) Enter Groupon Voucher Code in 'Coupon Code' field, click 'Apply Coupon' and proceed to checkout
(4) Enter personal details and complete order
(5) From your order confirmation email, download your test form. Post your sample and test form to supplied address
(6) Results will be sent by email in a PDF format and are free to download. Customer will receive results within 3-4 weeks